Bahari Blue #30: The Adorable Art of Mervin Kaunda
Kadi Yao Tay, 9 months ago
0
2 min

read
345
Mervin Kaunda is a gifted illustrator, character designer and animator whose work evokes feel-good, inspirational and simply adorable energy. He's the recipient of the Michigan Kalamazoo Animation and Film Festival award for best animation. Mervin's work centres black females – children and adult alike – and is inspired primarily by fantasy, sci-fi while taking some cues from pop-culture.
Kaunda is inspired by people and this is reflected in his art.
Kaunda said that throughout his life he has been intrigued with the "whole idea of people everywhere."

Michigan Live
His art primarily features portraits of black girls, some men and occasionally, family. One of the things Mervin Kaunda absolutely gets right in his art is his portrayal of black hair and its various textures. He beautifully showcases braids, afros and knots so skillfully, a testament to his Zambian roots.
His LinkedIn mentions he's the cofounder of African Digital Canvas but I couldn't find much information on it beyond this.
I had a blast browsing through his art and so will you.
Enjoy.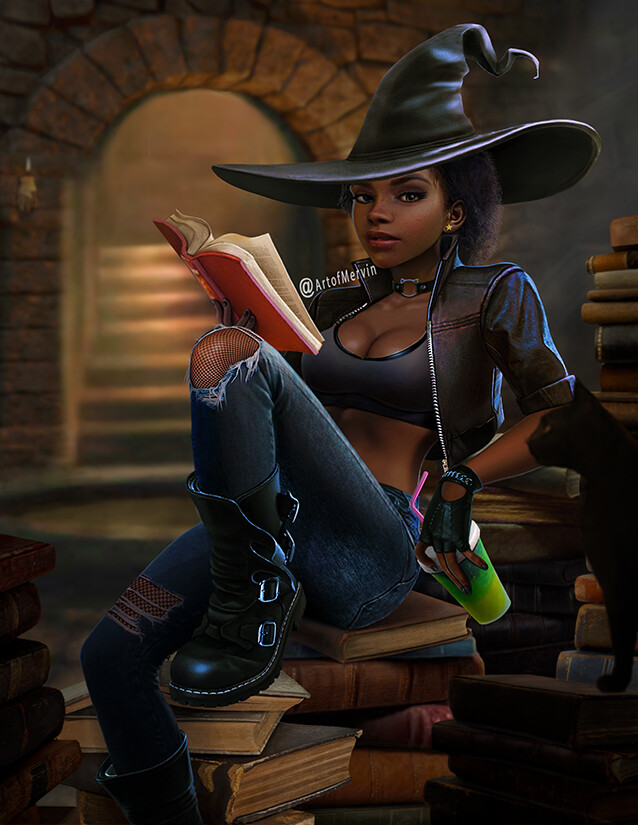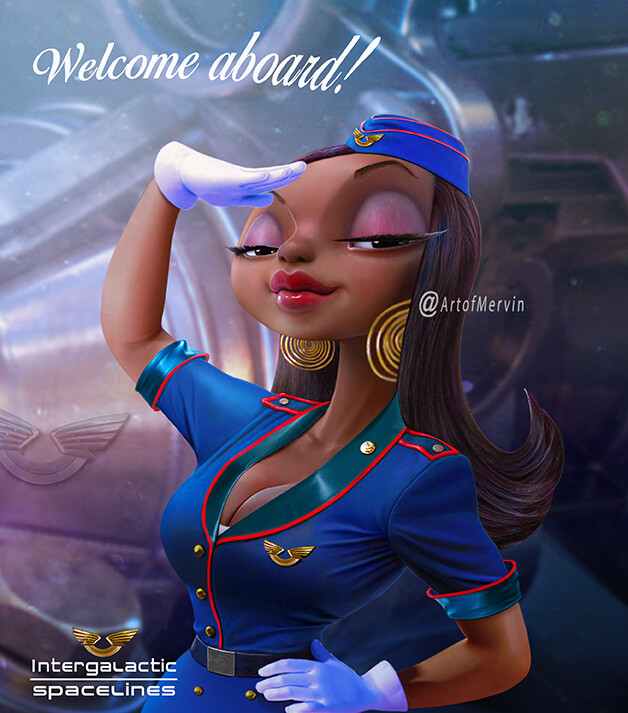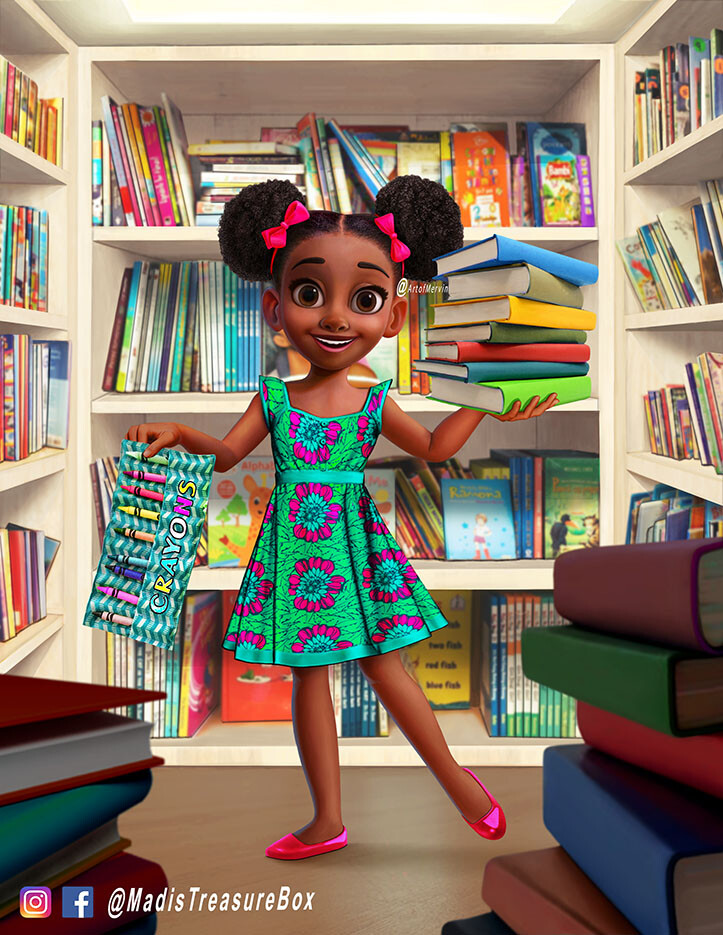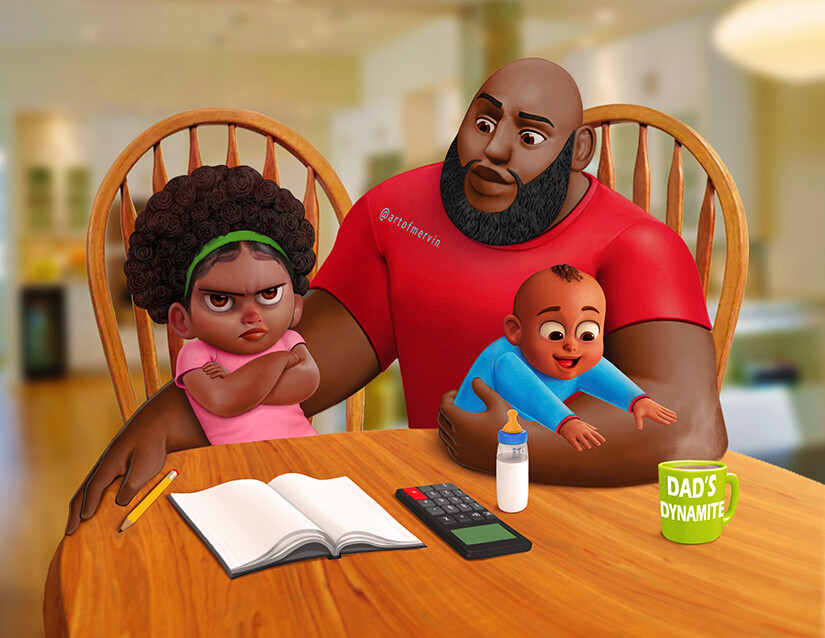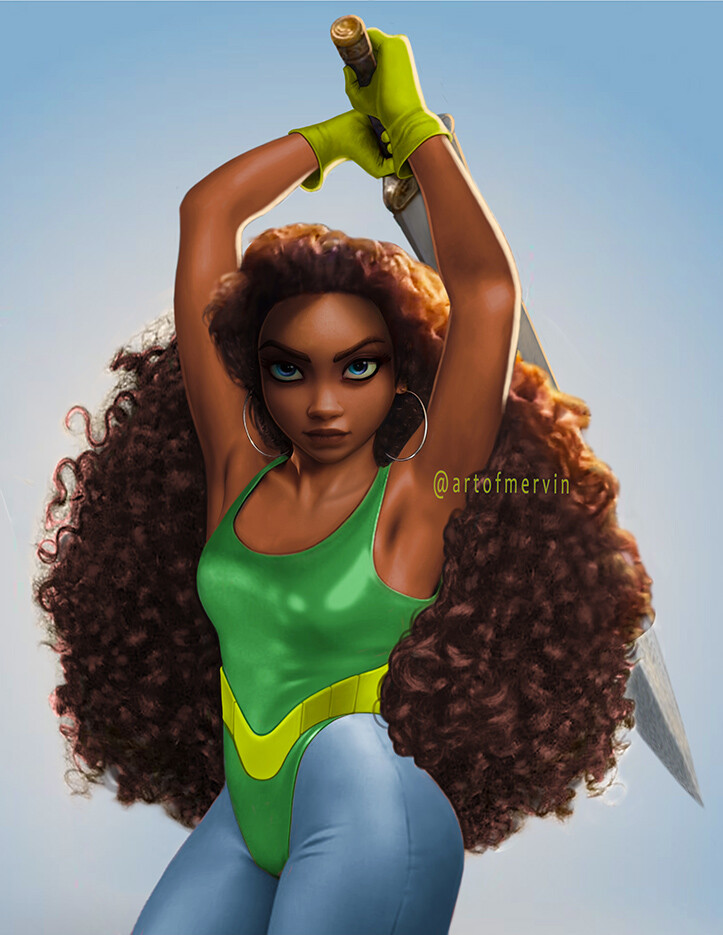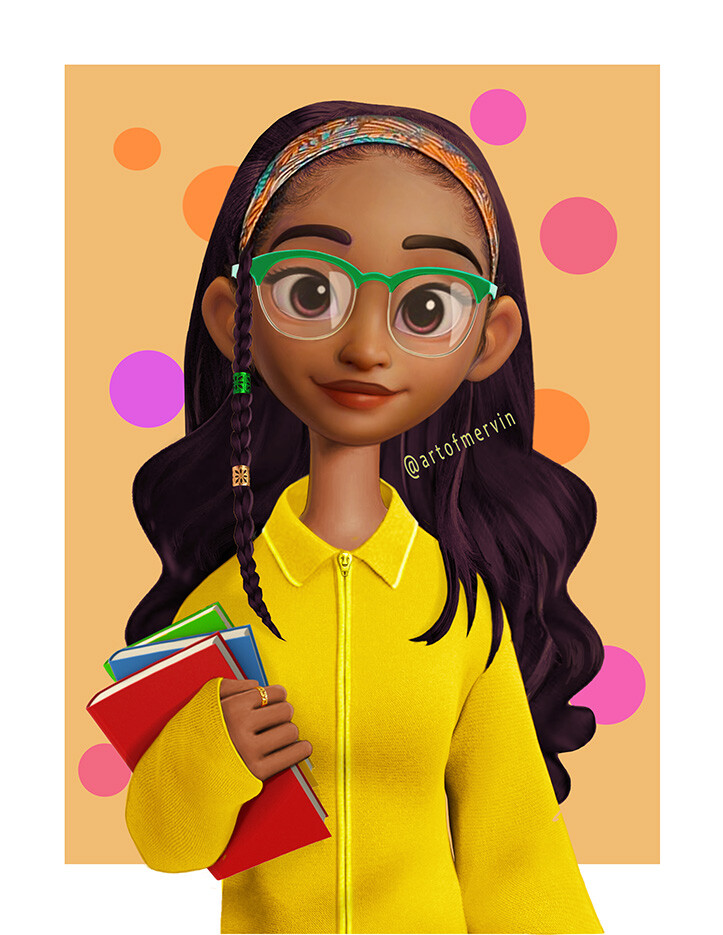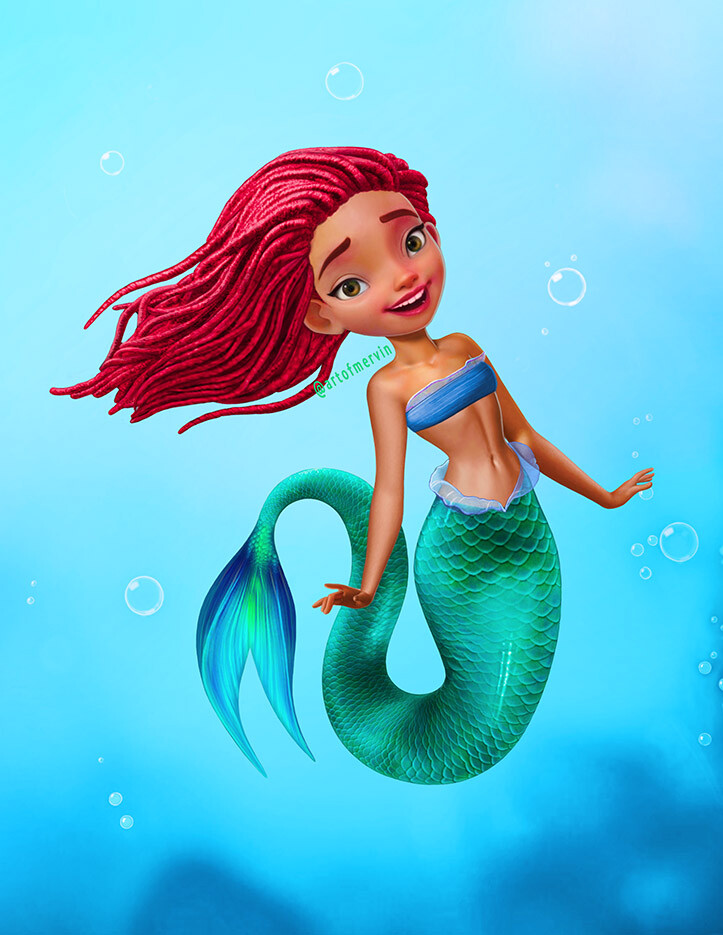 See more of Mervin Kaunda's' work on ArtStation, Facebook and Instagram.
---
Bahari Blue is Squid Mag's Kadi Yao Tay and Kofi Sydney Asare's scrapbook of favourite African (including the diaspora sometimes) artists they love, are inspired by and believe the whole world needs to know about.
So far we've featured Jayson Mars, Venus Bambisa, Salim Busuru, Juni Ba, Poka Arts, Natasha Nayo, Hanson Akattti, Collyde Prime, Hélio Januário, Mika Hirwa, Mogau Kekana, Welbie, Kobina Taylor, Stanley Obende, Princess Karibo, Segun Samson and Fanuel Leul. See all the Bahari Blue features here.
Kadi Yao Tay
Kadi Yao Tay is an improving social inept constantly navigating the maze of human interactions in a bid to figure out his place in the world. He has an unbridled love for kelewele (spicy fried plantain) and abuses the word "chale", chale. He also sucks at soccer video games and absolutely won't play against you. Do not ask! Oh, also, editor-in-chief on this site, producer of the
Accra Animation Film Festival
and editor of
Noanyi
,
YPKI
&
Once Enough
.
Related posts