2023 is shaping up to be an amazing year for African creative projects!
In the face of challenges like the global economic downturn last year, and spurred on by the opportunities presented by the evolution in technology leading to a surge in NFTs, practical AI adoption, higher internet penetration, a lens on the continent and video game patronage, the African creative scene is set to shine with a bright future.
Get ready for an exciting year of African creative projects in 2023! From ground-breaking series to cutting-edge artist creations, these are some of the projects we're excited about in 2023.
Animation
Kizazi Moto: Generation Fire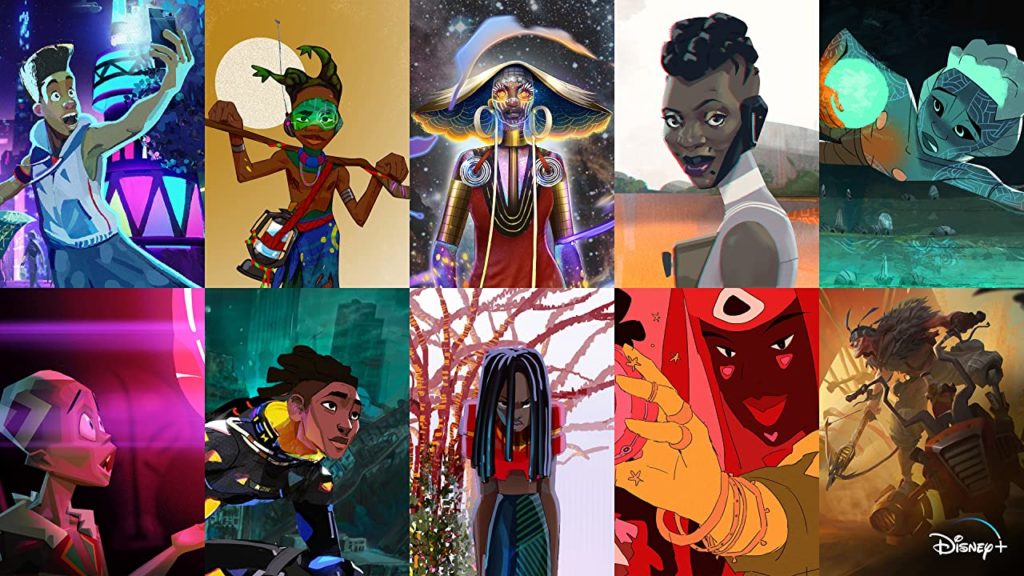 Slated to be released in 2023, Kizazi Moto is an animated anthology of 10 sci-fi and fantasy stories from rising talent across 6 countries. The anthology presents bold visions of Africa's future in the form of advanced tech, monsters, aliens, imagined from distinctly African perspectives.
It is produced by Walt Disney and TriggerFish and taps into the talents of creators like Raymond Malinga (A Kalabanda Ate My Homework), Ng'endo Mukii (Yellow Fever), Simangaliso "Panda" Sibaya and Malcolm Carter Wopé (Mama K's Team 4, Kung Fu is Dead), Shofela Coker (New Masters, Outcasts of Jupiter) and more. South African rapper Nasty C is rumoured to be a cast member, which presents some thrilling possibilities.
Disney anthology is an opportunity to combat stereotypes and bring African consumers more content that features people who are like them, says Ugandan filmmaker Raymond Malinga.

Raymond Malinga via TRT World
Peep a first look below and follow the official Kizazi Moto Wiki for updates.
Iwaju
This highly anticipated afro-futuristic animated series from Kugali is set to be released on Disney+ later this year. Full production support from Disney – reportedly, its first time working with a comic studio outside of Marvel – and the creative prowess of Ziki Nelson and the Kugali team and a sprinkle of back pats by the ancestors, Iwaju is set to be an epic, jaw-breaking adventure through a reimagined Lagos.
This unique collaboration with the animation titan Disney affords Africa another opportunity to further cement its creatives on a global scale.
Last Night
From the studio that gave us all the memorable animated music videos and visualisers comes its first short film, Last Night. The film – a spooky thriller about a night of pleasure that turns into a nightmare – is set to release this year. The teaser animatics screened last year at the Goethe Institut in Ghana drew positive feedback and applause from the crowd. We are eager to see the finished film this year.
Poka Studios is venturing into more storytelling, a detour from the music video party scene which is what we've come to know Poka for. Beyond this film, we're excited to see what other projects will be developed.
---
While you're here, check out our comprehensive feature on Poka and his animation career.
---
Ajaka: Lost in Rome
This Kickstater backed 2D animated series has been on our radar since Spoof Animation dropped the full teaser, the story follows a dethroned Alaafin of Oyo in exile, and the circumstances surrounding his voyage to another world at odds with what he was used to. He must fight to regain his freedom from a lowly slave to a gladiator and what paths he must take to accomplish this. We are closely monitoring developments since top guns like Godwin Akpan and Ifesinachi Adrian Orjiekwe have lent their skills to the project, but we anticipate seeing some major outdooring from Spoof Studio on Ajaka in the year.
League of Orishas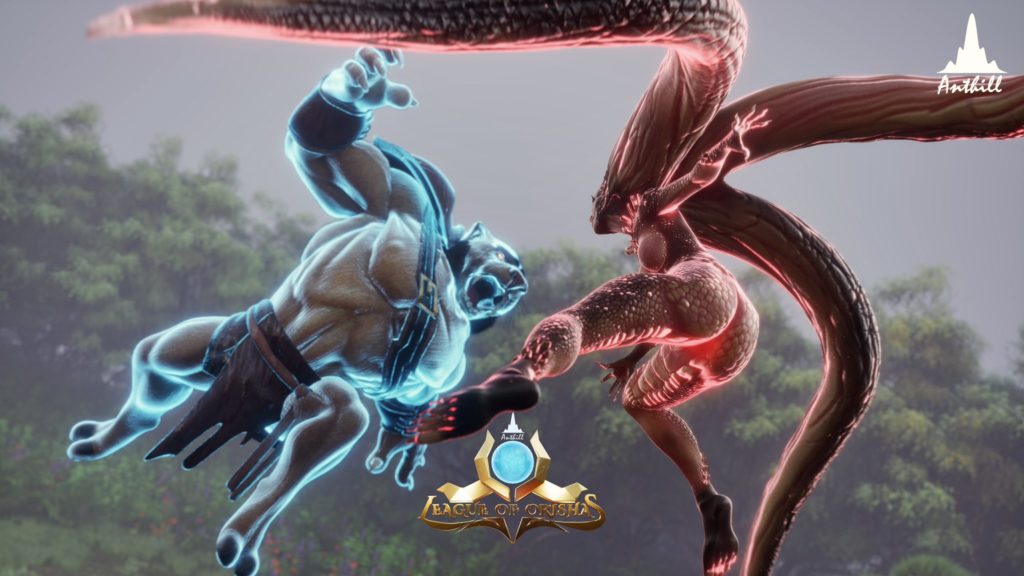 After 2 stunning action-packed episodes in this AntHill Studios-produced animated web series, we've been hungry for and are eagerly anticipating new episodes. We expect new episodes to release this year and are curious to see how this story plays out and what new characters from the Orisha pantheon will be featured.
Iyanu : Child of Wonder
Our hearts leaped for joy when Iyanu was green-lit by HBO last year. Created by Roye Okupe YouNeek Studios and produced by DarkHorse Comics, this graphic novel is being adapted as an animated series by HBO Max and Cartoon Network with financing and supervision by black-owned Lion Forge Animation Studio.
No tentative release or production dates have been given, but we're psyching our minds for a captivating trailer sooner or later this year. No pressure Roye Okupe, no pressure at all.
Iyanu: Child of Wonder is a superhero tale set in the magical kingdom of Yorubaland, which draws from Nigerian culture, music and mythology. The series follows Iyanu, a teenage orphan who spends her days studying Yoruba history and ancient arts but yearns for a normal life. One day, responding to danger, she unknowingly triggers her divine powers, the likes of which have not been seen since the Age of Wonders. With newly discovered superpowers, Iyanu joins forces with two other teenagers as they embark on a remarkable journey to discover the truth about the evil lurking in her homeland. Throughout her adventure, she'll uncover the truth about her past, her parents, and her ultimate destiny to save the world.
Comics
By The Fireside Anthology
We're super excited about this in-house project, which will be Ghana's first anthology of comics over the last 2 decades. The anthology features both new and old narratives from Ghana's comic creators including the likes of Setor Fiadzigbey, Natasha Nayo, Kiaski Donkor, Kobina Taylor and more.
BTF is slated to be released in February and will be a consolidated lens into the spate of digital comics in modern Ghana.
Panel & Page: Pearl of the Sea & KARIBA (Catalyst Press x Triggerfish)
This year is gonna be a critical year for Catalyst Press as they release 2 new comics under thier relaunched Panel & Page graphic novel imprint. Pearl of the Sea is set to be released this month, January 31st while Kariba will be released in June 2023.
Pearl of the Sea is a middle grade comic by Anthony Silverston, Raffaella Delle Donne, and Willem Samuel. The 166-page adventure comic follows Pearl, a young girl from South Africa's west coast who meets a mythical sea creature while abalone poaching to help her father pay family bills.
Kariba by Daniel and James Clarke follows a young Zimbabwean girl who learns she is a descendant of the river spirit Nyaminyami and is responsible for using her magic to bring the valley where she lives back to life.
Decolonize: AfriComics Anthology
Another project we are psyched for is Decolonize, the comic anthology facilitated by the Goethe Institut across Africa. The anthology is the output of creators from the maiden project which connected various creators in workshops and meetings to create a new comic as the end goal.
The initiative aims to strengthen and enrich interest in literature and storytelling in Sub-Saharan Africa through comics by networking with artists from many African countries and giving them the launch pad to cross borders into international markets.
Ajiun: Destinations
We're looking forward to the many comics written by African authors and illustrated by Africans, one out of the lot is the story Ajiun, part of Oneshi Publishing's 12th Destinations Comic Anthology of Short Comics.
Written by Mamode Ogbewele (Spirit Wars) and illustrated by Ibrahim Ganiyu (June XII), Ajiun: Destinations tells the deep backstory behind one of Nigeria's greatest superheroes – a tale of justice, vengeance and beginnings. The project is heavily backed on Kickstater and can't wait to read it when it is out.
Raptures Entertainment
Raptures Entertainment is holding the torch of creating new paths for the narrative scene in Africa. Raptures is actively developing vertically scrolling webtoons inspired and created by Africa. The startup is hoping to be right up there with the likes of Webtoons and Tapas in the digital comic revolution. The company released a number of webtoons on its app last year and is poised to up the ante this year.
The company made quite the splash last year when it launched as a title sponsor of the Lagos Comic Con, arguably the second biggest comic convention in Africa. Raptures also teased an animation division with RAPjr on its website, although there's very scanty information.
Gaming
For this section, we tapped the thoughts of Michael Oscar Esio, the founder of AfricaComicade and chief African game development evangelist. Below he lists the gaming projects (being developed locally) that he's most excited to see released this year.
Impanga by Chroma Pixel Games (Zambia)
Clash of Power by Malaika Games (Benin)
Riziki by Weza Interactive – (Kenya)
Midnight Dreams by inuv8 studios (Nigeria)
Nouns by Dash Studios
Legends of Orisha by Dimension 11 Studios (Nigeria)
Unchained by Lynx Matthias (Ghana)
African Creative Projects Other People Are Anticipating
I'm looking forward to the release of 4 African creative projects this year, all of them in the comic/graphic novel medium. These are our very own By the Fireside Anthology of Ghanaian comics, Murenga by Nyasha Mugavazi, a queer African futurist saga, KARIBA by Daniel Clarke and Pearl of the Sea by Anthony Silverston.

I'm also excited about the AR/VR and gaming space in Ghana. I'm curious to see what Dobiison VR pulls of this year, where the newfound energy for esports in Ghana will lead us, and also what the newly formed Gamers Association of Ghana will achieve this year.

Kadi Yao Tay – Squid Mag
I'm excited about Sautiverse, an African Interplanetary World-Building Project. It's just so fascinating and sparking all the neurons in my brain. The imaginative possibilities are endless and I can't wait to see what's in store by the creators who happen to be authors at the forefront of the AfroSFF community.

The next phase of the project is opening up to the public and I can't wait to see if there will be any animation and comic adaptations this year.

Soila Kenya – (Founder, ColdTakeGeeks and AfroFantasyLit)
---
What are you excited to see within the African creative space (around gaming, animation, comics, VR/AR this year? Share in the comments.
Kofi Sydney Asare
An Otaku in the geeksphere and a lover of all things high-concept, sci-fi and comics. Asare Sydney Kofi is a fervent AISECer, an eclectic sci-fi nerd and an evolving digital nomad. He's also the co-founder and Business Development Manager at Squid Magazine. He also writes about comics, games and animation from an African perspective. He often calls himself an Afrohipster constantly chasing homegrown geekiness with hopes for an expansive and all-inclusive African digital industry.
Related posts