Kobe Taylor, aka Nurd is an illustrator, game designer, animator, song cover designer and comic book artist from Ghana. Kobe, which is short for Kobina, is the lead creative at Akolabone, an urban streetwear brand that combines anime-styled illustrations with clothes and other merchandise.
We've covered his artistic journey in an in-depth Behind the Ink interview with Kobina Taylor so we won't get into that here.
We love his diverse art styles which pay homage to the anime and mangas he grew up on and also his present realities as a creative in Accra.
It's a beautiful journey into his art and one you'll enjoy.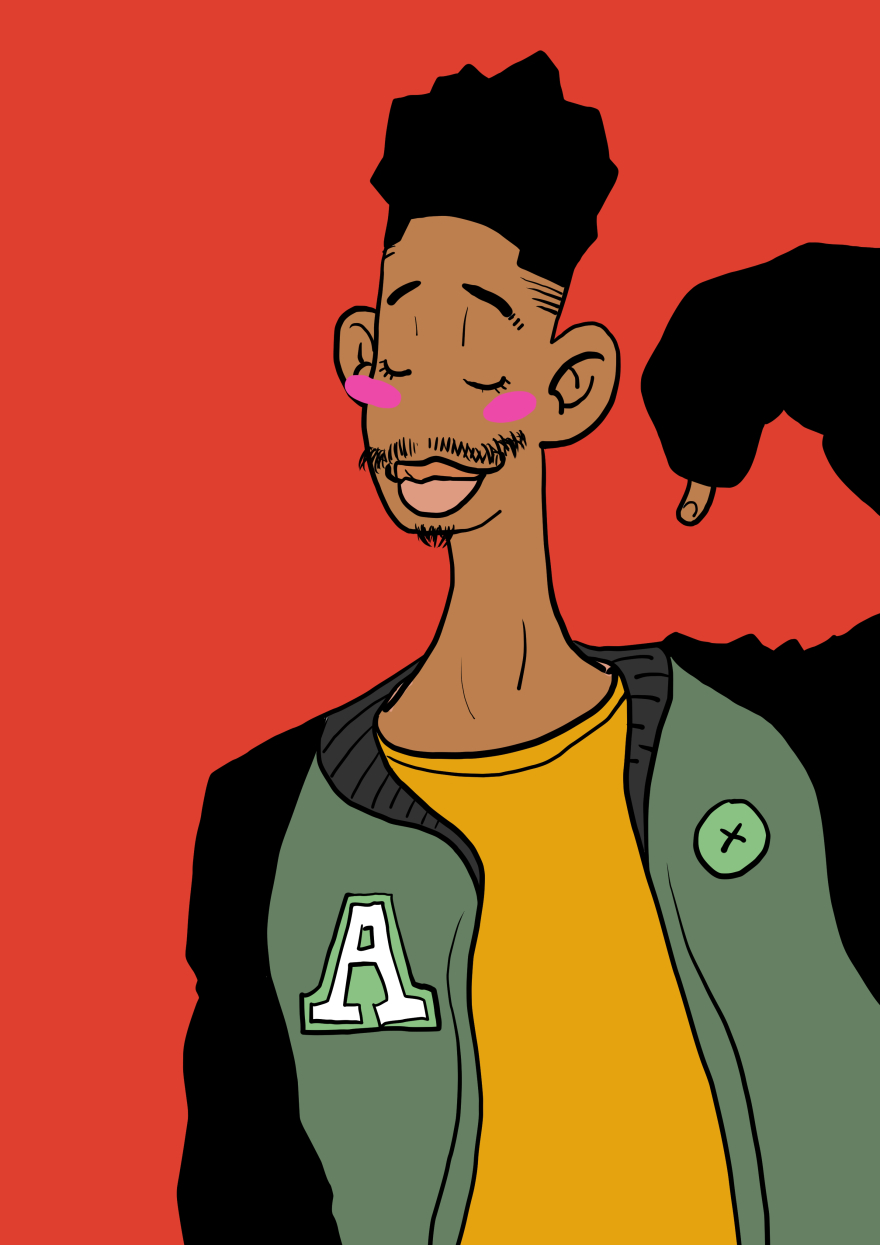 See more of Kobe Taylor's art on Instagram, Behance and his website.
---
Hey there. Love what we're doing at Squid? How about a little support as little as a cup of coffee? You down?
Bahari Blue is Squid Mag's Kadi Yao Tay and Kofi Sydney Asare's and illustrator Bolaji "Art Nerd X" Olaloye's scrapbook of favourite African (including the diaspora sometimes) artists they love, are inspired by and believe the whole world needs to know about.
So far we've featured Alfred Achiampong, Venus Bambisa, Malcolm Wopé, Simangaliso Sibaya, Kofi Ofosu, Ifesinachi Orjiekwe, Kudzai Ngundu, Salim Busuru, Rodney Tawanda Ngundu, Juni Ba, Poka Arts, Natasha Nayo, Hanson Akattti, Bertil Svanekiaer, Collyde Prime, Nils Britwum, Hélio Januário, Mika Hirwa, Mogau Kekana, Data Pepple, Welbie and Etubi Onucheyo. See all the Bahari Blue features here.
---
Get more Squid Mag juice in your inbox.
KaDi Yao Tay
Kadi Yao Tay is an improving social inept constantly navigating the maze of human interactions in a bid to figure out his place in the world. He has an unbridled love for kelewele (spicy fried plantain) and abuses the word "chale", chale. He also sucks at soccer video games and absolutely won't play against you. Do not ask! Oh, also, editor-in-chief on this site, producer of the
Accra Animation Film Festival
and co-founder of the Alikoto Comic Book Prize.
Related posts