(ACCRA, Ghana) – Full Circle Publishing, LLC, a U.S.-based children's book publisher that specializes in picture books, graphic novels (Lake of Tears), and illustrated chapter books for young readers, is proud to announce its exclusive marketing and distribution agreement with Ghana-based Leti Arts.
In prepared remarks commenting on the new deal, Full Circle owner and president John Schaidler said, "As a publisher whose primary focus is to help amplify extraordinary #OwnVoices content and get it into the hands of eager young readers, we've had our eye on numerous Ghanaian authors and illustrators since our inception".
With countless energetic, gifted young creators hitting the scene every day, the literary and artistic talent pool in Ghana is as rich and exciting as anywhere on the planet. Leti Arts, with their highly innovative, award-winning Afrocomix platform, is perfectly positioned to deliver our content across the continent and around the world.

John Schaidler
Leti Arts, a multi-channel digital content creator whose primary goal is to bring authentic African narratives to worldwide audiences via digital comics, games, apps, and e-books, also has offices in Nairobi, Kenya, simultaneously giving Full Circle direct access to two of the continent's most exciting tech and creative centers.
Eyram Tawia, co-founder and CEO of Leti Arts, explained his motivation and vision for the partnership, saying,
We work relentlessly to position Afrocomix as the premiere content hub for Afrocentric creative work. We're always on the lookout for great new content, whatever form it takes, from comics, apps and games to full-length graphic novels and even short animated movies. Recently, we've even started exploring more traditional ePublishing, too. So the timing of this new partnership is perfect.

Eyram Tawia (Leti Arts)
Indeed, the first joint venture between the two content creators will be a serialized collection of eBooks called "The Trotro Trio." Written, illustrated, and designed with young, independent readers in mind, "The Trotro Trio" is a contemporary fantasy-adventure series that centers on three friends – two siblings and their cousin –who travel through time and space across the African continent to witness and experience historical moments firsthand.
Along the way, they solve mysteries, learn about their continent's rich cultural diversity, acquire important new skills and forge lifelong bonds of friendship.
"When we say one of our goals is to explore and represent our continent's vast histories, folklores and cultural traditions and set them against a backdrop of real-world, contemporary African life and concerns," says Tawia, "this is the precisely kind of project we've imagined.
Young, tech-savvy kids can be tough critics to please. You have to break through the clutter with stories that are fresh, vibrant and relatable. This exciting new series does that. We simply cannot wait to engage our followers in new and exciting ways with this dynamic, ongoing project."
Trotro Trio Creative Team
Importantly, Schaidler notes, all of the books are conceived, written and illustrated by African authors and artists. "Don't get me wrong," he says, "there's already a ton of great content out there by African creators, for African readers, centered on African subjects. We're tapping into that movement and jumping into the mix with an imaginative, high energy, character-driven series that kids are going to love." The project taps two of the most recognized creators in Ghana when it comes to children's books: author Ruby Yayra Goka and popular illustrator, El Carna Mpesum (Golden Baobab Prize Winner).
Details about the first book, "Blast to the Past," have yet to be fully revealed, but we already know the bulk of the story takes place in the 17th century, deep in the heart of Sub-Saharan West Africa. The second book in the series is set in the Sahara Desert, as an infamous caravan makes its way to Cairo back in the 14th century. Next, the series moves to East Africa, with books 3 and 4 set in Tanzania and Kenya.
"The possibilities are literally endless," says Schaidler, barely able to contain his excitement. "That's the thing I love so much about this concept. Every book sends The Trio off to a totally different time and place. Each story is set in a key historical moment, just as things are reaching a major turning point. The kids don't merely watch history unfold, they become part of the story. They make history happen and give the reader a front row seat."
The primary goal, of course, is to make reading fun; to bring it level with games, phone apps and videos. "I'm pretty confident these stories can compete with almost any other form of entertainment out there," Schaidler says.
That's why this exclusive partnership with Leti Arts is so incredibly exciting. It makes a space for these books in the digital ecosystem. They're no longer just a static, physical object. These are stories that live and essentially unfold in real-time, right there on your phone."

John Schaidler
Tawia echoes these thoughts. "We continually strive, to not only understand rapidly changing consumer trends and market opportunities across the African continent but to drive and affect change—to enhance and improve the ways our users interact with original creative content."
We also understand and embrace the subtle complexities of content distribution and device landscapes. This is a remarkable opportunity for us to help shape how young readers interact with the books they read." He chuckles. "We also may have a few tricks up our sleeve as to how bring these stories, these characters, and this fictional universe to life on other platforms, too."
About Full Circle Publishing, LLC:
Full Circle Publishing, LLC is an independent, U.S.-based children's book publisher that seeks to privilege the unique storytelling traditions of traditionally underrepresented communities by creating and distributing culturally authentic, #OwnVoices picture books, graphic novels and illustrated chapter books for young readers. The name Full Circle derives from the core belief that by creating culturally authentic, high interest, #OwnVoices content we can foster the language and literacy skills of young readers, catalyzing them to become the next generation of storytellers, beginning the process anew.
About Leti Arts: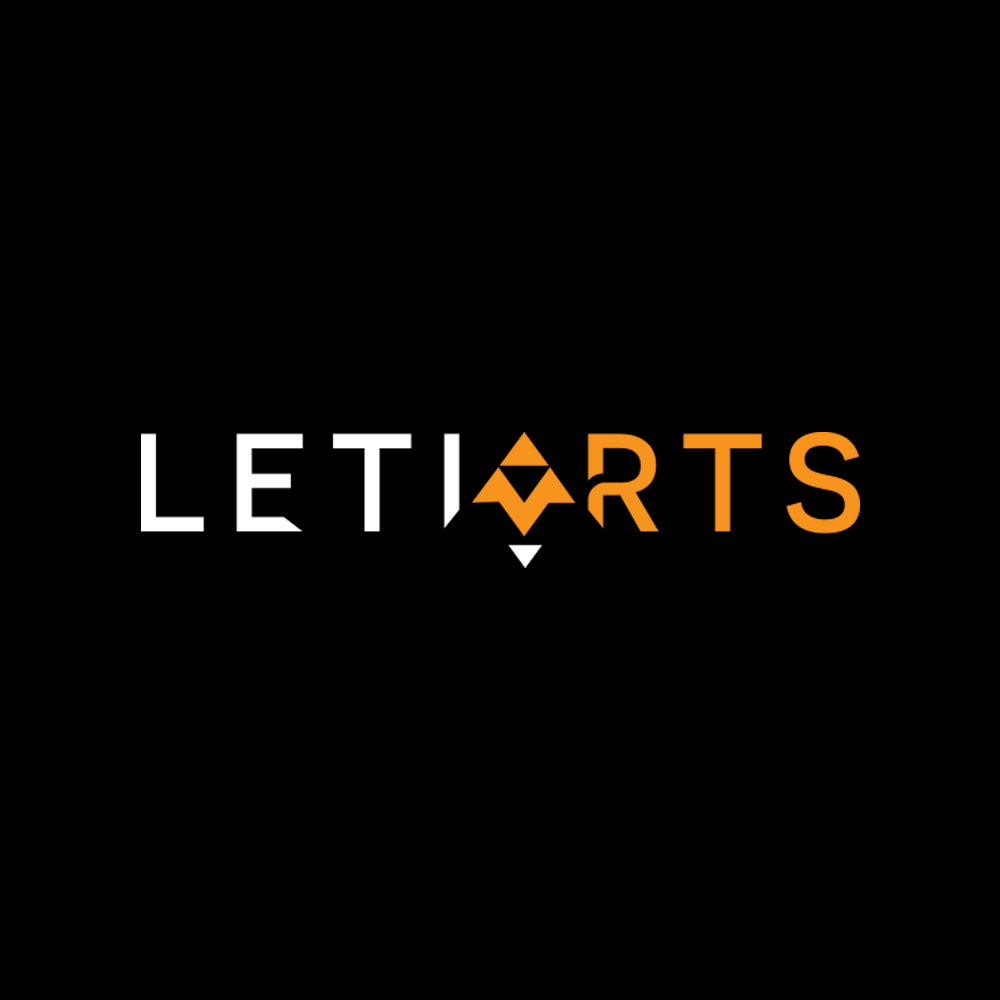 Leti Arts was founded by two pioneers in African video games industry based on opposite sides of the continent, Wesley Kirinya (Kenya) and Eyram Tawia (Ghana). They form a dream-team of creative and technical passion and continue to trailblaze the African games industry, digital comics, and other electronic content. Leti's mission is to bring an authentic, #OwnVoices vision of Africa to a worldwide audience, proving that such content has a vital and essential place on the global stage. Leti Arts celebrates the continent's vast histories, folklores, and cultures and juxtaposes them against a backdrop of the real-world, contemporary concerns.
About AfroComix
AfroComix is a content hub for all Afrocentric creative work made by Africans on the continent to provide a one-stop shop for people all over the world who love African content while focusing on monetization, social integration and fixing the issue of fragmentation among the African creative industry. With our wide array of content, everyone is sure to find something they like on Afrocomix. Content cuts across short animations, illustrations and comics with genres such as kids, action, graphic novels, contemporary arts and fantasy.
Squid Mag
Squid Magazine is dedicated to covering African comics, games, animation and geekiness because our lives depend on it. This profile features all posts by guest contributors as well as curated posts from the internet that have a connection with African comics, games and animation. You can find content from contributors such as James Dogbeda Makumator, Bill Masuku and Tinodiwa Zambe Makoni among others.
Related posts