Originally published by Forbes Africa, written by Karen Mwendera
---
South Africa's emerging animation industry has a new star in creative entrepreneur Lwazi Msipha, who has just debuted a first-of-its-kind African cartoon show on a global network.
Imagine if you could draw and create your own friends. Self-taught South African animator, Lwazi Msipha, did exactly that, in the process, making himself several friends around the world.
The 27-year-old is the owner and creative director of Old Fashioned Youngin, and the animator behind My Cartoon Friend, a South African cartoon that debuted this year on American cable television's Cartoon Network.
I used to love watching the channel growing up. And I always wanted to be on the credits. But now seeing a show that I created [on there] is definitely one of my proudest moments.

Lwazi Msipha (to Forbes)
From Boksburg, on the East Rand of South Africa's Gauteng province, Msipha grew up inspired by the shows on Cartoon Network such as Courage the Cowardly Dog and Dragon Ball Z on local channel SABC.
Early on, these influenced him to want to pursue animation – a profession unheard of back in the day – and he laid out the initial blueprint for his career, by drawing cartoons using flipbook animations.
"I love seeing my characters come to life. And that was the spark for me. I was like, 'this is what I want to do, I want to create, I want to see my animations'," says Msipha.
With support from his mother who encouraged him to pursue the art form, he was able to give shape and form to his dreams after graduating in 2017. He started out as a graphic designer but quit as he wanted to venture into animation full-time.
He began creating cartoons on social media platforms such as YouTube and TikTok until he won the 2019 Digital Lab Africa pitching competition.
This opportunity led to the beginnings of one of Africa's first original hybrid comedy shows, My Cartoon Friend.
The show portrays Msipha as an animator who plays around with animation software and creates a cartoon character named Themba who magically materializes in real life. Themba becomes his friend and Msipha teaches him to navigate the real world as there are certain things he can't do as a cartoon.
This interaction unravels a comical repertoire as they embark on adventures together.
But in real life, as Msipha observes, the production work was anything but fun and games.
There's a lot of toil that goes on behind the scenes, from pre-production and script-writing to character design, dubbing and editing.
Unlike animation for adults, writing for kids is challenging, as the educational nuances and the language used become important.
According to Msipha, it can take approximately five months of pre- production and planning to produce a two-minute episode.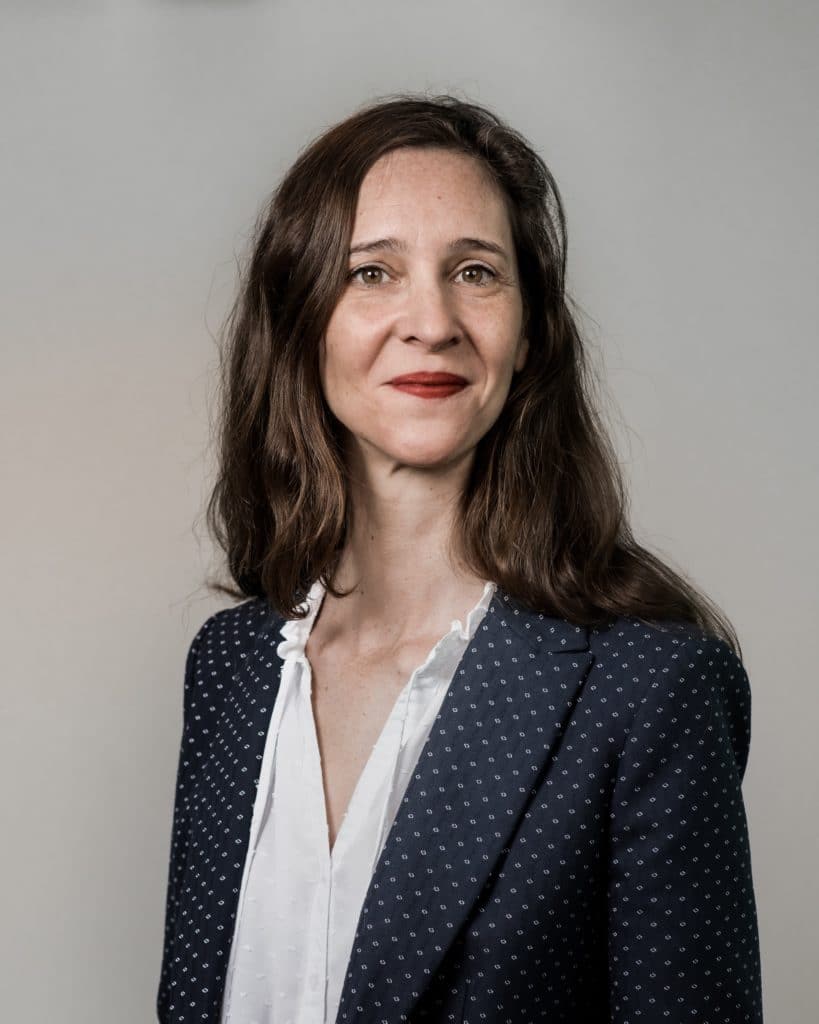 Ariane Suveg, the Kids Content Director for France, Africa & Israel, WarnerMedia, which houses the Cartoon Network brand, was one of those who saw Msipha's potential.
The content in itself was really interesting. And very clear, with a real promise.

Ariane Suveg
"I think it [My Cartoon Friend] is a really good example for other young animators in Africa," she tells FORBES AFRICA over Zoom from France.
"Regarding the fact that we don't have enough African content on air, it was a time when we were thinking, 'well, we need fun stuff on air, we need to be creative, we need to do something that we didn't do before'," she says.
Msipha's show was just the continental content they were looking for.
"Also, the content in itself was really interesting, and very clear, with a real promise," she adds.
While Msipha is the show's producer and animator, Cartoon Network came on board as the financier. Global networks are always searching for African talent and content, but it isn't always easy finding them.
"It's not so easy, because I think from both sides, we don't necessarily know each other and the African talents don't necessarily know how to get in touch with us. For me, it's about time to spend to build the bridges between the creators who don't necessarily have the networks or connections," Suveg adds.
There aren't many animation schools in Africa either, helping young creatives break into the industry.
Additionally, Msipha says there is still a gap in terms of certain stories being told.
"[I think] African spiritually is definitely something that needs to be told more of. It's the one thing that sets Africa apart from the rest of the globe. That is definitely something that needs to be explored."
Msipha hopes the young girls and boys who watch his show are inspired.
Read the full story on Forbes Africa.
---
Squid Mag
Squid Magazine is dedicated to covering African comics, games, animation and geekiness because our lives depend on it. This profile features all posts by guest contributors as well as curated posts from the internet that have a connection with African comics, games and animation. You can find content from contributors such as James Dogbeda Makumator, Bill Masuku and Tinodiwa Zambe Makoni among others.
Related posts