African webtoons anyone?
I'm a heavy Webtoons user. The infinite, vertical scrolling format is awesome for reading comics on the go. No need to pinch to zoom, or scan over a page repeatedly to capture all the details. The inclusion of animation and music make for exciting and interactive reading. For reading on tiny screen, this format is perfect. It's safe to say, I'm hooked.
For someone who loves reading African comics, the question has always lingered, where are the vertical scrolling comics from African creators? Do they exist at all? Here's what I found.
---
While we're on the topic of African Webtoons, check out Raptures.io, a global digital storytelling platform & studio network creating original and industry leading webtoons, comics and animations. Raptures is uniquely focused on stories originating from Black American, African and the Arab worlds.
---
My Grandfather Was a God by Collectible Comics (Dotun Akande & Murewa Ayodele) | Nigeria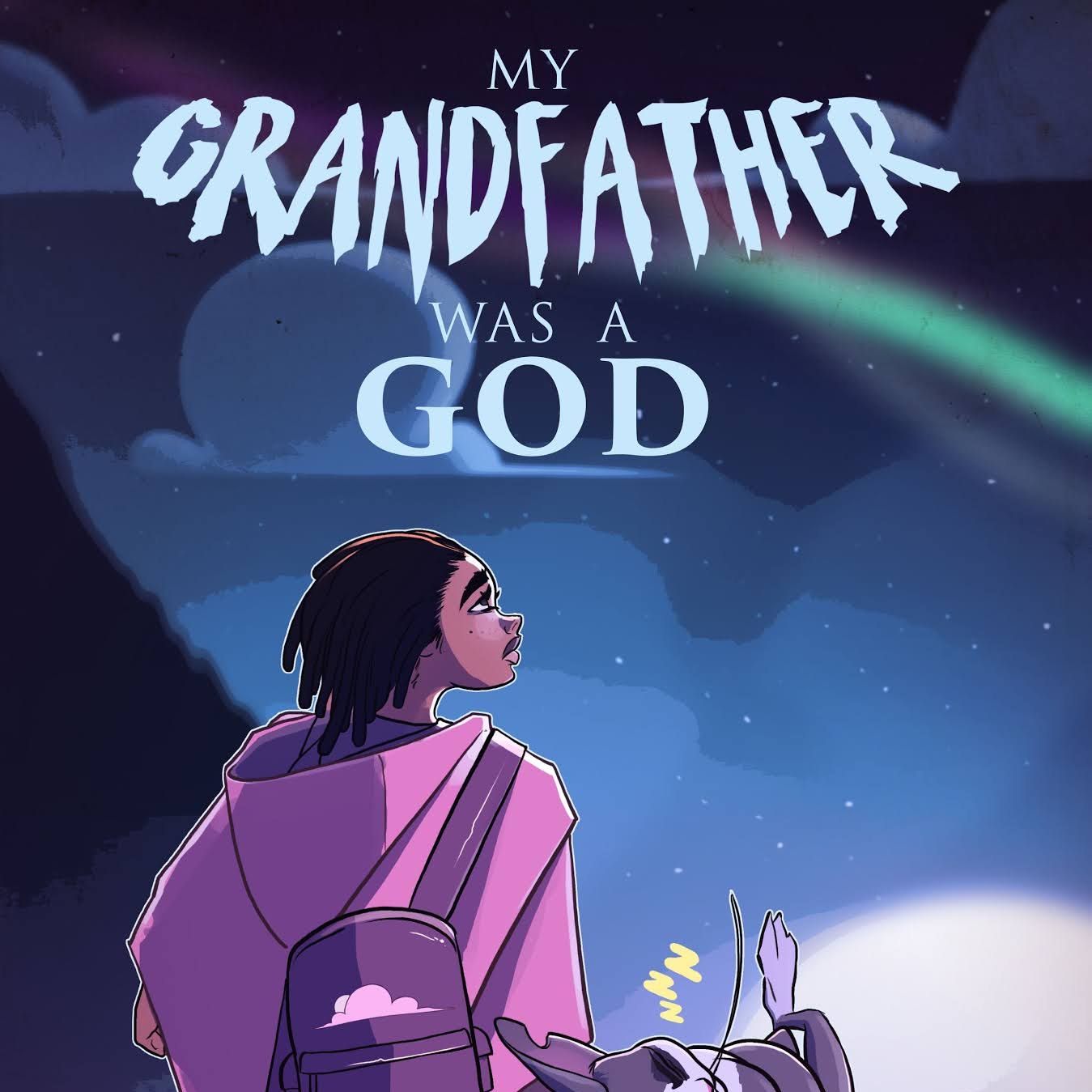 TOFUNMI is the granddaughter of the supreme god of the heavens, OLORUN. When OLORUN stops coming for their usual meetups, monsters begin to leak into the human world. TOFUNMI must leave everything behind to face these monsters, ghouls, and gods till she finds her beloved grandfather… protecting innocent humans along the way.
Read it here.
Olwatuuka by Mongola Studios | Uganda
Based off an African Folk Tale, The story follows a young boy (Kakama) who is set out to destroy a vicious demon that has terrorized the world and killed his family. Watch as the story unfolds revealing immense drama, action and comedy in the world where the youngest hero will put all to an end or will he?
Read Olwatuuka here.
Holding On by Mazuba Chimbeza | Zambia
What would you do if you woke up in a strange land with a strange mark on your hand? This series follows Lucas as he looks for that which matters the most to him in a world that he knows nothing about.
Handrava by Rado Kelini | Madagascar
Handrava follows the life of Voanio and her friends in Antananarivo, the capital of Madagascar.
Voanio is a young woman with a strong body and a soft heart. She works at the market by day and pulls a cart by night. And after, if she has time left, she cleans her neighborhood's streets with her cousin Papango. Life is not easy for Voanio, but she still tries her best.
Read Handrava here.
Sophie the Giant Slayer by Kay Carmichael | South Africa
Sophie the Giant-Slayer is simply a black and white adventure comic about a little girl fighting giants. Borrowing from Fortress of Solitude, "the comic tells the story of a female protagonist named Sophie who has received the task of slaying Earth's biggest threat; giants. These are not your typical overgrown human-looking giants from the days your mom told you the story of "Jack and the Beanstalk" to help you sleep at night. These giants look threatening, evil and extra-terrestrial."
Read Sophie the Gian Slayer on Tapas.
Red Origins by Kolanut Productions | Nigeria
Obi with his two friends, John and Temi, are mystically transported to NeoAfrica. Upon arrival, they mistakenly break a bronze taboo and must serve out a one-year sentence in the Juju Peace Corp. Now, in the midst of a brewing war, they must undertake a dangerous quest in order to bring peace to the world. Obi, John, and Temi must travel throughout the vast continent of NeoAfrica. Each new juju the young heroes complicates their life in the living world and the spiritual world.
Read Red Origins.
Beyond the Walls by Natasha Nayo | Ghana
Join Ginger, Kitch and Pom…the few surviving Borrowers of their generation as they go through their busy, crazy filled adventures in the modern world!
Read Beyond the Walls.
Perceptions: Kaino by Tapiwa Sikota | Zimbabwe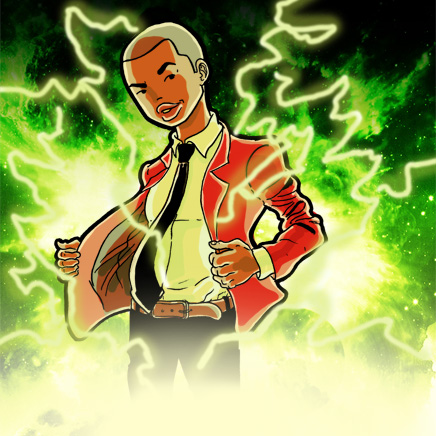 This is a slice-of-life, sci-fi webtoon about he life of a high school student aiming to become the best version of himself.
Read Perceptions: Kaino here.
It Hurts Here by Alan Osayi | Nigeria
It Hurts Here is a slice of life comic by Nigerian creator, Allan Osayi which details his daily life.
Read It Hurts Here on Tapas.
Kibuuka by Mongola Studios | Uganda
Based off a traditional African story, Kibuuka is a story about a man who is destined to be the god of war…but destiny is not always so clear for the humor filled bright teenager and his good for nothing friend Ayo who are always looking to have fun. Join Kibuuka on his journey as he becomes the greatest warrior..or god? ever groomed.
Read Kibuuka here.
Neptune's Bluez by Kolanut Productions | Nigeria
In a galaxsea where humans have learned to coexist with other lifeforms, music is still the universal language. A band called the Neptune's Bluez is broke, down, and out because they've lost their lead singer. As fate would have it, the day the band stumbled onto a masked vocalist, the King made an announcement: 50 zillion Cera reward to the band that can lift his spirits at this century's Solar Flex. The troupe must get their act together so they don't miss the opportunity of their lifetime.
Read Neptune's Bluez here.
KaDi Yao Tay
Kadi Yao Tay is an improving social inept constantly navigating the maze of human interactions in a bid to figure out his place in the world. He has an unbridled love for kelewele (spicy fried plantain) and abuses the word "chale", chale. He also sucks at soccer video games and absolutely won't play against you. Do not ask! Oh, also, editor-in-chief on this site, producer of the
Accra Animation Film Festival
and editor of
Noanyi
,
YPKI
&
Once Enough
.
Related posts