What's a full 365 days without any exclusive events for creators (designers, game devs, illustrators, cool writers etc), geeks and fanboys and girls alike to attend? Boring, regular, normal – traits that are as far away from you as Pluto is from Earth. Africa is a big and all through the year, several important, fun, nerdy events occur. Knowing which ones to go and when to go can be daunting. We make that easy for you.
Below is an ever growing put-together of all the awesome African geek events – be it for animation, comics, cosplay, video games and e-sports – you should attend. Check back often for updates.
January – June 2019 Geek Events
Global Game Jam 2019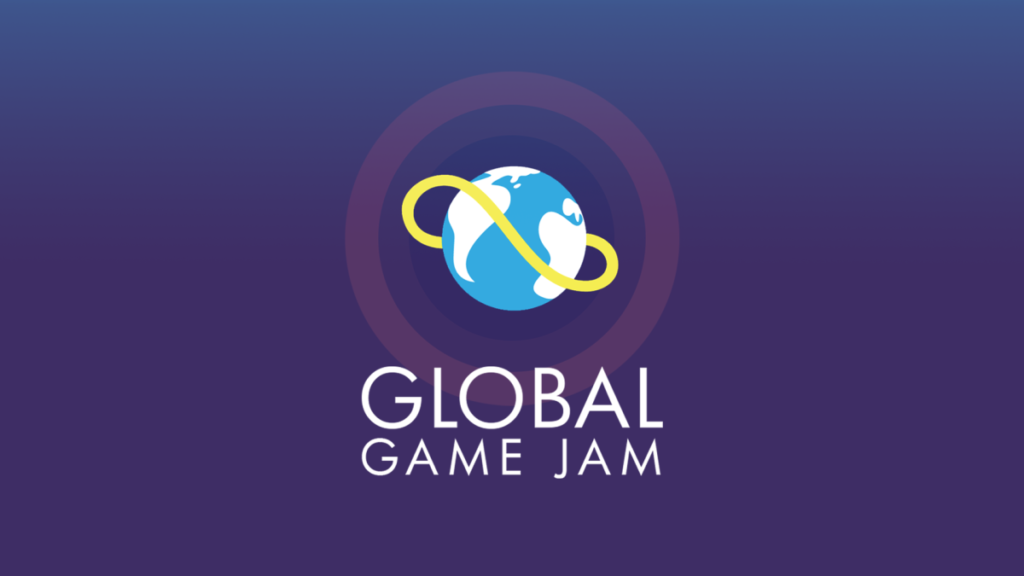 When: January 25 – 27, 2019
Where: Across the world. (See this post for African jam sites).
Organizer: Global Game Jam® + Multiple organizers
Ready to test your game development chops? This is for you. The Global Game Jam is a gathering of people across different industries (but primarily gaming) for the purpose of planning, designing, and creating one or more games within a short span of time, usually ranging between 24 and 72 hours.
AnTrix Online FIFA Ultimate Team (FUT) 19 Edition: Ghana
When: February 8 – 9, 2019
Where: Online. Across the world.
Organizer: AnTrix Gaming
If you can hold your own against some of the best FIFA players in Ghana, here's a chance to prove yourself. According to AnTrix Gaming, "the AnTrix Online Event can be described as a series of gaming events organized by AnTrix Gaming which are strictly played online. These events in most cases come as a form of minor tournaments where participants interested can play within the comfort of their homes with their own equipment.
This tournament is for the FIFA Ultimate Team (FUT)19 Edition. Register to participate here.
Animafrik 2019
When: February 27 – March 1, 2019
Where: Susanna Lodge & Goethe-Institut Accra
Organizer: Animafrik Festival
Animation Film Festival 2019 will take off from Wednesday February 27 and end on Friday March 1 at two venues.
Susanna Lodge (No. 3 Adiembra Street, East Cantonments – Accra) will host Workshops, Seminars and Panel Discussions from 10.00 am – 4.30 pm while Goethe-Institut Ghana (Near NAFTI, East Cantonments – Accra) will take care of screenings and discussions from 6.30 pm to 8.30 pm daily. Animators, Editors, Lecturers, Students and the general public are cordially invited. The festival is being presented by the Animators Association of Ghana and Animation Africa in collaboration with the Goethe-Institut.
Cape Town International Animation Festival
When: March 8 – 10
Where: Riverclub Observatory, South Africa
Organizer: Animation SA
The Cape Town International Animation Festival (CTIAF) is the only dedicated African Animation Festival on the continent, with a programme that has something for everyone. Delegates can enjoy films, workshops, dedicated networking sessions and an artist alley.
This year's festival, like all those before it, features a rich selection of speakers spanning concept art, directing, animating, scripting and more. Some of the speakers include Peter Ramsey (Director, Spider-man: Into the Spiderverse), Terrence Maluleke (@takouniverse), Malenga Mulendema (Mama K's Super 4), Nick Wilson (Africa Animation Network), Stuart Forrest (CEO, Triggerfish Animation), Comfort Arthur, Simangaliso Sibaya, Raymond Malinga (CEO, Creatures Animation), Malcolm Wope, Marc Moynihan, Kabelo Makaa, Aaron Blaise and much much more!
Find out more about the festival on the CTIAF website. Purchase tickets to the festival here.
Mboa BD
When: TBA
Where: Cameroon
Organizer: MBOA BD
This year will mark 10 years of The MBOA BD festival (or MBOA COMICS festival). Last year, the festival promoted "multiculturalism, assuming that the extraordinary diversity of Cameroon is a great asset for building a common future". This year, Cameroonian authors and their international colleagues will once again share their passion, creations and vision of the world with the general public. Notable creators/companies to look out for at MBOA BD include Reinne Dibussi, Zebra Comics, Waanda Stoudio and Toh Bright.

FanCon: Cape Town Comic Con
When: April 27 – 28, 2019
Where: Cape Town International Convention Centre (CTICC2), Cape Town, South Africa.
Organizer: FanCon Cape Town Comic Con
Not to be confused with the failed convention of a similar name in the US, FanCon is Cape Town's prized comic convention bringing together scores of comic book and pop culture geeks over a few days. The convention features an incredible artist alley showcasing local, national and international talent, a portfolio of award-winning guests (Brian Steelfreeze of Black Panther and Batman fame is one of the guests this year) as well as renowned and top class cosplayers.
According to the FanCon website, the first FanCon was held in 2016 to great success and has now established itself as a must-attend event on the South African geek calendar. The multi -day event focuses primarily on comics and comic creators, but includes all and every kind of geek fandom – FanCon is an energetic and vibrant showcase of all things pop culture!
July – December Geek Events
DigiArt Festival
When: April 27 – 28, 2019
Where: TBA
Organizer: Tribe Toonz
DiGiArt is a collaborative initiative between Uganda's geek community that was launched with the main objective of uplifting the creative industry in that country. The event was a smashing success that attracted a lot of creatives and this year promises to be even bigger based on all the positive feedback.
According to Pyler of Tribe Toonz, "creatives ought to understand the business language this is how we are going to grow as an industry, it's not easy but there is always a start".

KaDi Yao Tay
Kadi Yao Tay is an improving social inept constantly navigating the maze of human interactions in a bid to figure out his place in the world. He has an unbridled love for kelewele (spicy fried plantain) and abuses the word "chale", chale. He also sucks at soccer video games and absolutely won't play against you. Do not ask! Oh, also, editor-in-chief on this site, producer of the
Accra Animation Film Festival
and co-founder of the Alikoto Comic Book Prize.
Related posts