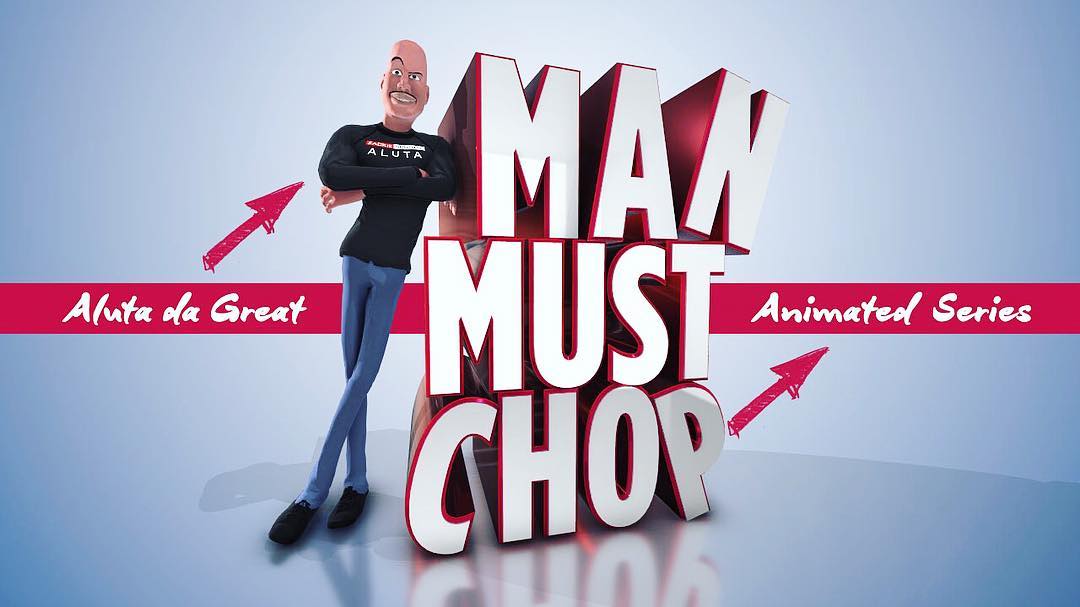 Razahk Zackie Issaka, creator of the wildly hilarious Man Must Chop animated video emerged as the overall winner of the MTN Apps Challenge 5.0. The crowning ceremony was held at the Media Centre at the MTN Ghana HQ in Accra on Wednesday, June 27, 2018. The ceremony was well attended by shortlisted competitors, executives of MTN Ghana as well as many tech and animation enthusiasts.
Razahk bagged an initial GHS20,000 ($4k+) as the winner of the Animated Video category, beating Pixil Studios' Motombo and Indigene BROS' Azumah. The biggest surprise came when Razahk's Man Must Chop was announced as the overall winner of the entire competition, beating every other category and bagging another GHS20,000 ($4k+) as prize money along with other prizes from MTN Ghana.
This award is a significant win for Ghanaian animation, considering the MTN Apps Challenge is perceived as a technology-centred initiative. According to Bertil Svanekiaer, "this is a big leap for the animation industry for an animator to win the Apps Challenge. This will attract more animators to perform and submit for next year".
Sharing his thoughts on the win by an animator in an apps competition, Eyram Tawia (CEO of Leti Arts and one of the judges) said, "that's a step to introduce arts into science; we need to combine the arts into the sciences. So, an animator winning the apps challenge tells you we are one and we need the arts within the sciences".
"That's what we as gamers need. We are extreme programmers but we work with extreme artists. This shows that the arts are as equally important as the science" he explained further.
Razahk Issaka was ecstatic about his win. According to him, he had high hopes of coming out tops in the animation category but to be adjudged the overall winner, was a pleasant surprise. He was "mind-blown and genuinely shocked".
With his winnings, Razahk, a 25-year-old self-taught animator who finished his Psychology major just a month ago is confident work is going to be much easier for him. He'll be able to acquire new tools which will speed up his workflow and help him produce more content.
Asked whether he's going to build a studio and subsequently a team, he said, "I work from home in my bedroom. Hopefully, I'll get dedicated space because even now, it's a problem when clients want to come to see you about work and you're working from your room. It's an inconvenience but now I know I can bring one or two people onto the team so we can work. I'm just looking at the doors that MTN has opened for me".
According to Eyram, this year's competition was the most difficult to judge. Nonetheless, there are no losers in the MTN Apps Challenge. Everyone is a winner because all the projects submitted will be commercialized through MTN Ghana's KatAppult Initiative. The awards "is just to recognize and empower those who stood out. The good thing about animation winning overall is a good feeling. It proves that content is king for every technology app". This perfectly aligns with the STEAM (Science, Tech, Engineering, Arts and Mathematics) approach Eyram Tawia has been championing over time.
Winners and judges of the MTN Apps Challenge 5.0
Besides Razahk, certificates of recognition and prizes were awarded to Bertil Toby Svanekiaer for his contribution to animation and involvement in the MTN Apps Challenge over the years.
Man Must Chop is an animated series which tells an exciting story of an ambitious and energetic young man called Aluta da Great who is simply trying to survive as he hustles through the hard streets of Accra. You can watch it below. You can also relive the awards ceremony here.
See below for the full list of winners of the MTN Apps Challenge season 5.
Overall Winner — Man must chop (by Razahk "Zackie" Issaka)
Animated Video — Man Must Chop
Games and Entertainment — Atsu (Andy Korshie-Shery)
Education — Memoria (by Elohor Thomas & Ehiage Aigiomawu)
Best female project — Kaya App (by Naomi Kokuro)
Lifestyle — Sario App (launching soon) (by Ronald Tagoe, Derrick Lamptey, Dominic Kepomey, Joseph Kiipo & Pascal Okyere Adomako)
Internet of Things (IoT) — Traffic Smart Control System (by Ayatullah Zakaria)
Enterprise Category — TransGov (by Jerry Akanyi-King & Kennedy Anyinatoe)
Senior High School:
2nd runner-up: Keta Senior High School
1st runner-up: Edinaman Senior High School
Winner: Presbyterian Boys Senior High School
About MTN Apps Challenge
The MTN Apps Challenge season 5.0 seeks to bring together app developers, animators and tech enthusiasts for a chance to create products which would bring in value and advance the tech scene in Ghana. The theme for this year's competition was Empowering the Youth in Developing Innovative Digital Projects. This year's competition gave away over GHS200,000 in prizes. This competition was judged by Eyram Tawia, Cecil Jones Abban (Parables), Ethel Coffie, Yaw Boakye and Alain Gbeasor.
KaDi Yao Tay
Kadi Yao Tay is an improving social inept constantly navigating the maze of human interactions in a bid to figure out his place in the world. He has an unbridled love for kelewele (spicy fried plantain) and abuses the word "chale", chale. He also sucks at soccer video games and absolutely won't play against you. Do not ask! Oh, also, editor-in-chief on this site, producer of the
Accra Animation Film Festival
and co-founder of the Alikoto Comic Book Prize.
Related posts